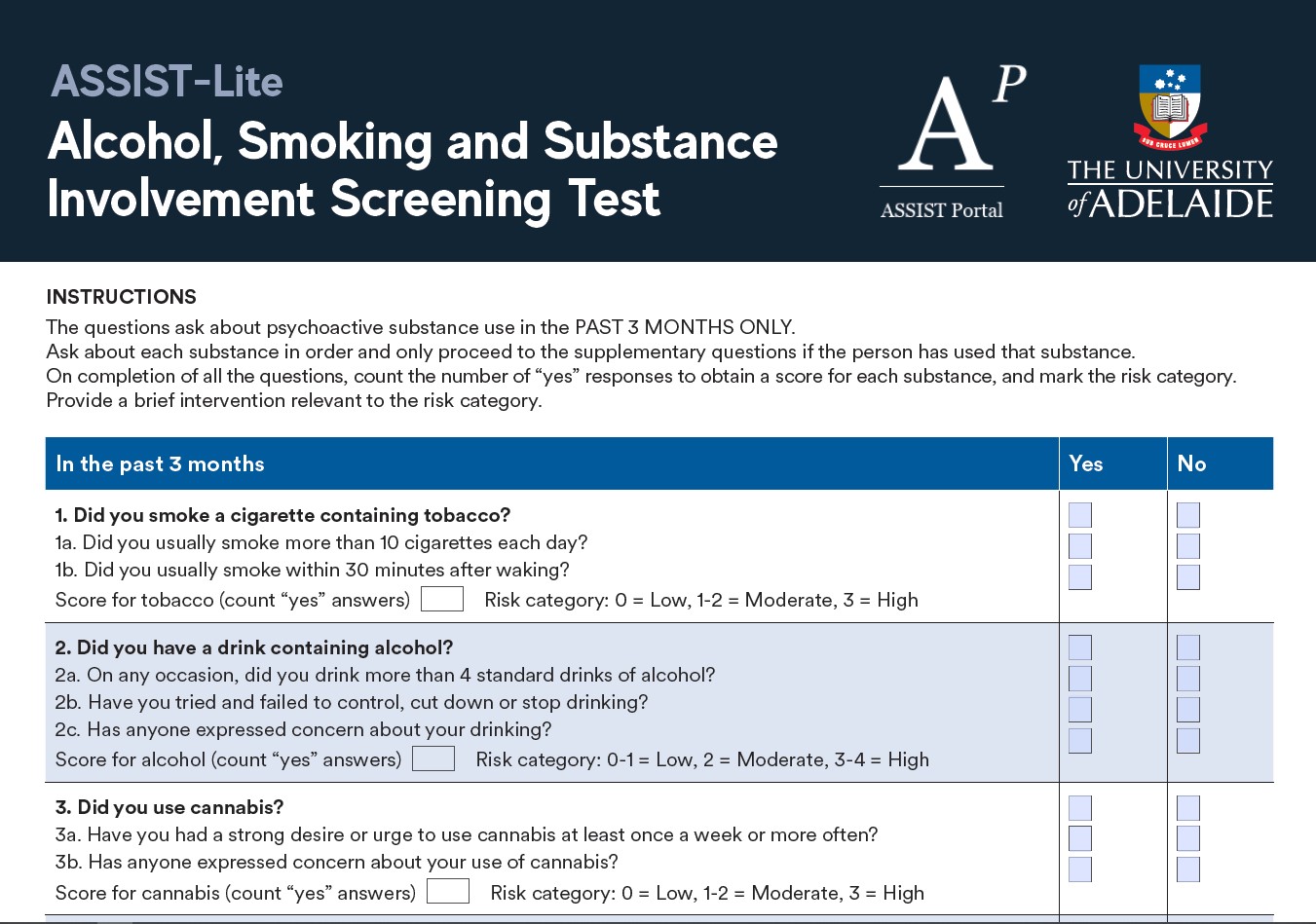 NEW RESOURCE ADDED!
Hi all,
Just letting you know we have refreshed and updated our ASSIST-Lite questionnaire. The form now contains interactive functionality where scores are automatically tallied, and the substance specific risk is displayed in the corresponding box; saving you valuable time and energy.
You can easily navigate to the forms on the Portal, under the 'ASSIST-Lite' tab on the Resources page.
P.S. Please keep your eye out for more updates as and when they arise. Some very important updates are on the horizon.