REMINDER: Telephone and Video Consultations Manual available to download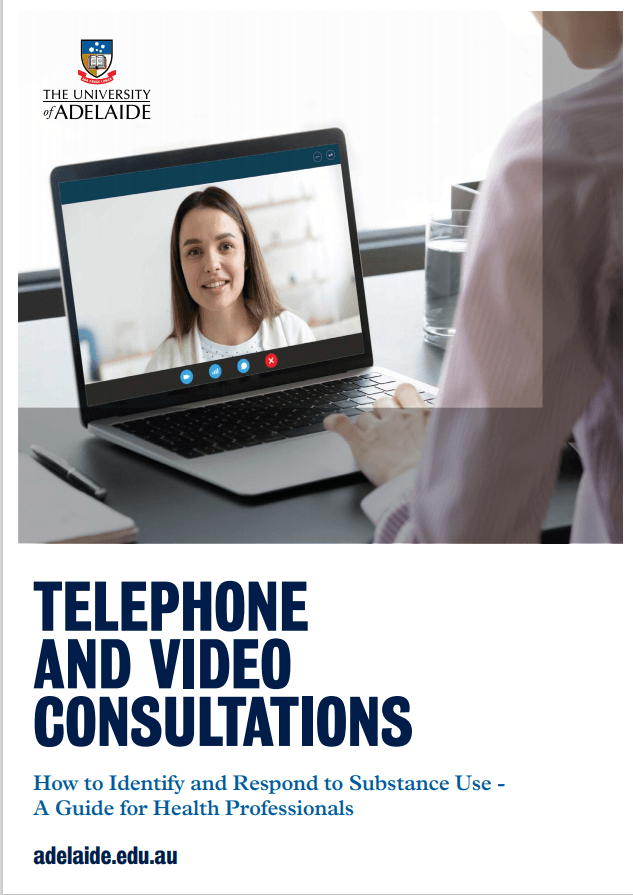 As you are well aware, COVID-19 continues to present serious threats to the health and well-being of all Australians.
In light of the decision by the Victorian Government to initiate lock down protocol, it is now more important than ever that we, as clinicians and health practitioners, continue in our efforts to deliver effective healthcare. In the COVID-19 era, this involves proportionately more telephone and video consultations.
In addition to the physical health burdens, we are becoming increasingly aware of the impact on mental health, that comes with the uncertainties and isolation of lock down. We are also becoming increasingly aware of the consumption of alcohol and other drugs as compensatory behaviours in response. It is therefore important that routine screening for substance use is conducted, and brief intervention is applied (and if necessary, referral to treatment). The limitations on face-to-face contact make this incredibly challenging.
However, this raises an important question: how skilled are you at conducting screening and brief intervention for substance use, via telephone or video consultation?
It is likely that all of our skills in telephone and video consultations could be improved. Fortunately, we have a resource designed to address this very need. Our Telephone and Video Consultation Instructional Manual provides step-by-step instructions on how to provide effective counselling in all settings, including over the phone and via video.
Download the manual here:
Finally, please also be aware that we have a website designed for consumers of substances, and their families which has a number of features which might be of interest to your clients as a take-home resource. We also have the ASSIST Checkup and Checkup Lite apps, which can be downloaded on both Apple and Google Play stores.