ASSIST-Lite Virtual Training via Eventbrite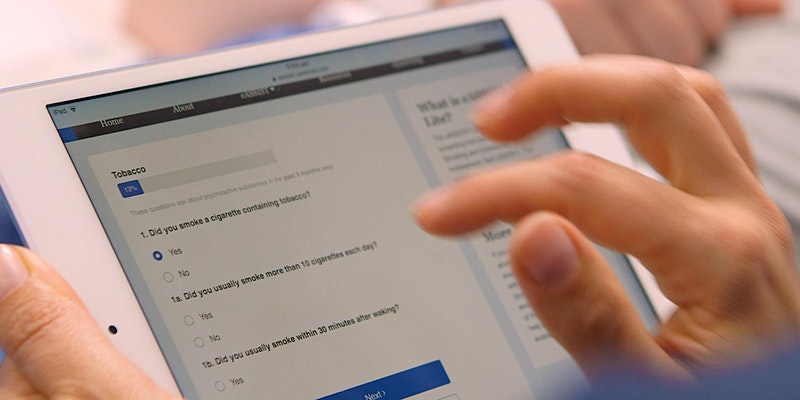 -Do you work in a time pressured environment?
-Do you see people who might be at risk from their substance use?
-Do you want to help people cut down or stop but your not really sure about what works?
Introducing, our latest series of workshops, "ASSIST-Lite: How to manage substance use using the ultra-rapid screen"
As the name suggests, the ASSIST-Lite is an ultra-rapid screening tool that is based on the Alcohol, Smoking and Substance Involvement Test (ASSIST) which was developed by the World Health Organization. In 2-3 minutes, the ASSIST-Lite can help identify the risks associated with a person's substance use. Combined with tailored brief advice, it can raise awareness about the risks associated with their use and help a person make more positive choices.
In this workshop, you will learn how to administer the ASSIST-Lite and linked Brief Intervention so you can comfortably start to manage substance use within your workplace.
The ASSIST-Lite training is delivered in four, 90-minute Zoom sessions. Training is free – register today via Eventbrite.
Training Schedule:
June 10 – Introduction to substance use: prevalence and harms (90 mins)
June 17 – Introduction to the ASSIST and ASSIST-Lite: Theory and practice (90 mins)
June 24- How to administer the ASSIST-Lite (90 mins)
July 1 – How to administer a brief intervention using the ASSIST-Lite (90 mins)
Please note: This course takes place every Thursday for four weeks. Each session will run for 90 minutes. You need only REGISTER ONCE, but you MUST ATTEND ALL FOUR Zoom training sessions to receive a certificate of completion.